---
Independence Hall is the centerpiece of Independence National Historic Park. Philadelphia was the first capital of the United States, as Washington DC wasn't built just yet.

Although there were a bunch of barricades placed around the building, it was very easy to get a tour. You just walked to the street corner next to the east wing and a ranger would guide you toward a door. All you had to do was walk through a metal detector, and everyone was sane.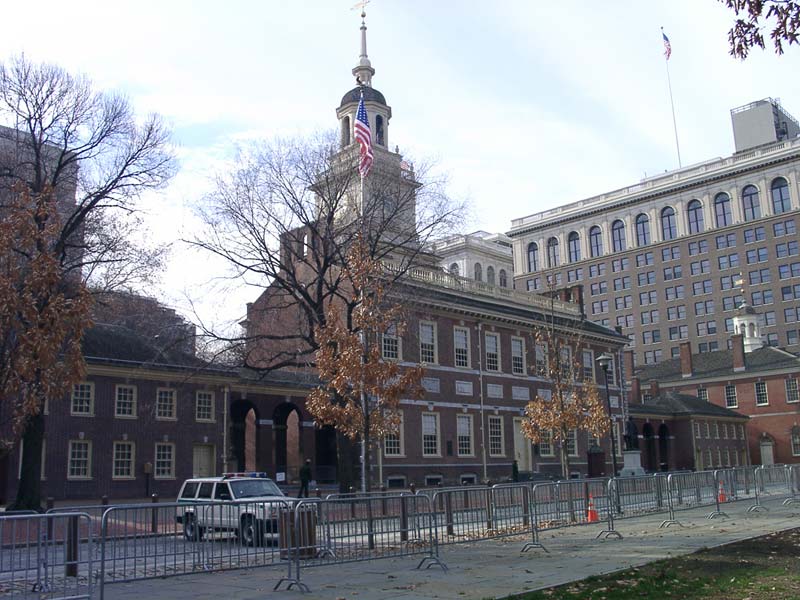 This room in the main building was used as the Pennsylvania Supreme Court from 1791 to 1800, and this is actually the original color that was used back then. All of the rooms were painted in the same colors used back in the 1700's-1800's. The inside of the entry way where the dome is located was really neat. All of the stairs and wood in the area was colored in a light blue color. I couldn't get a good picture of it, though. The painting you see in the middle is the coat of arms of the Commonwealth of Pennsylvania. Also, notice the gated platform where the accused would be standing, hence the phrase "stand trial".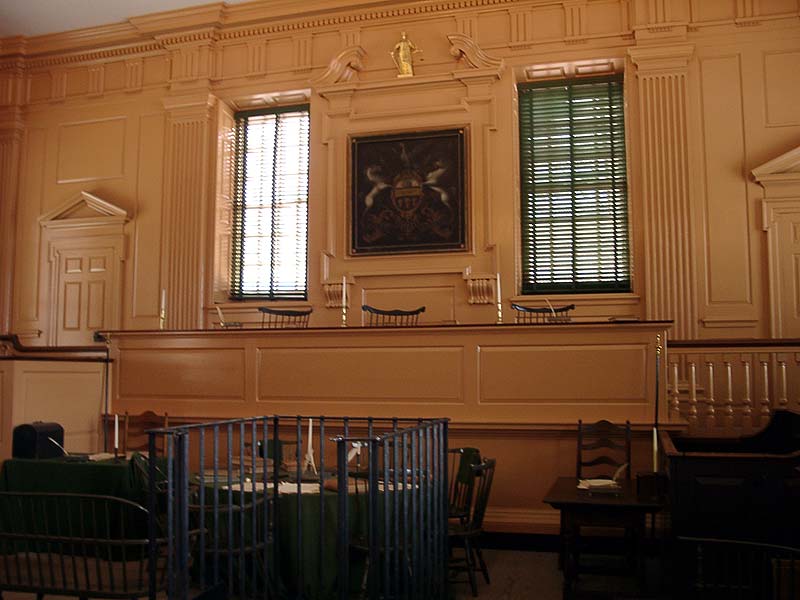 These are two pictures of the Pennsylvania Assembly Room, where the delegates for the 13 colonies adopted the Declaration of Independence. The room was restored to it's former elegance during that period, from the chairs, tables, writing equipment and the room's color.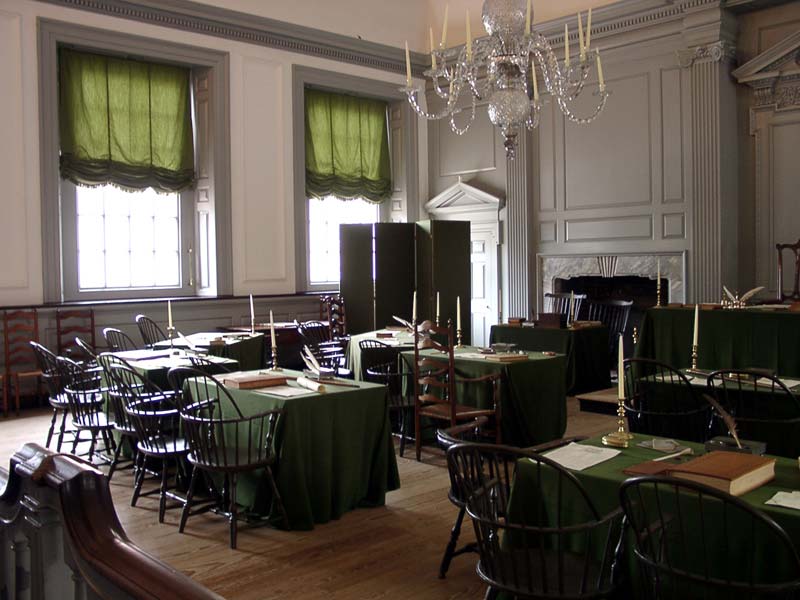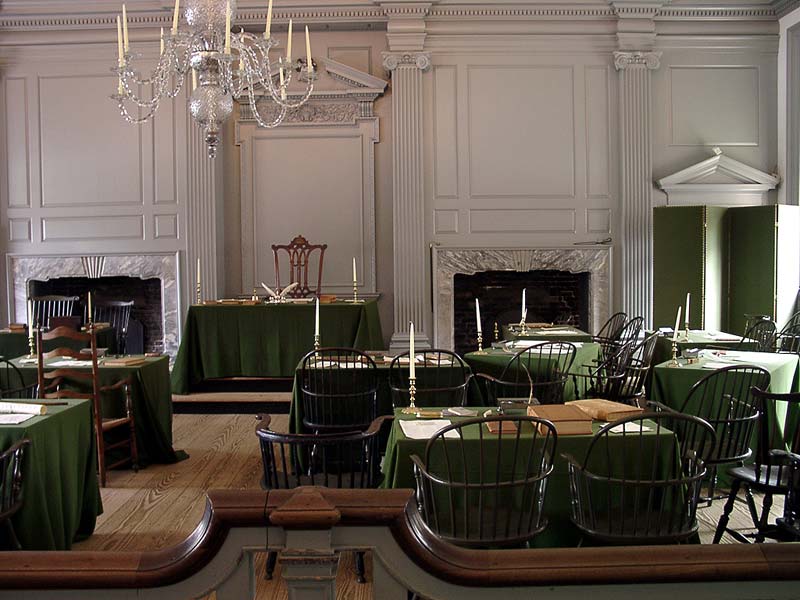 This is the clock tower.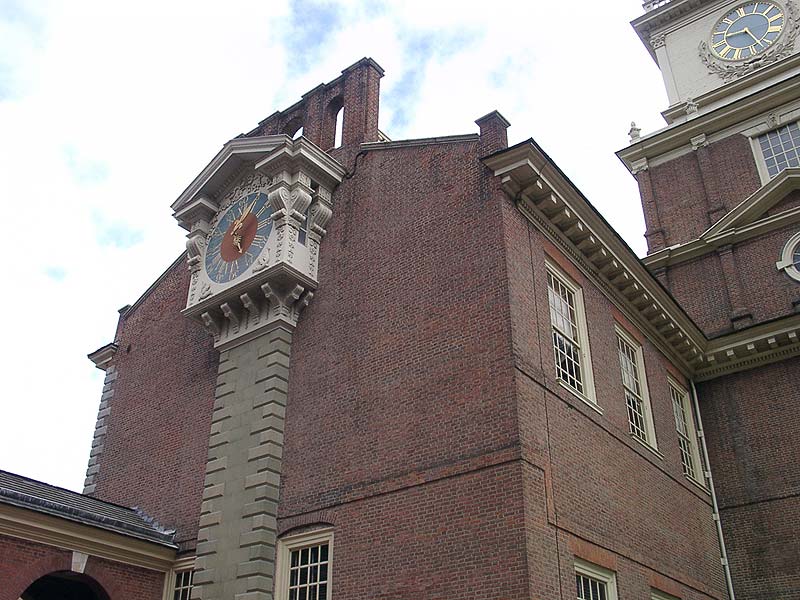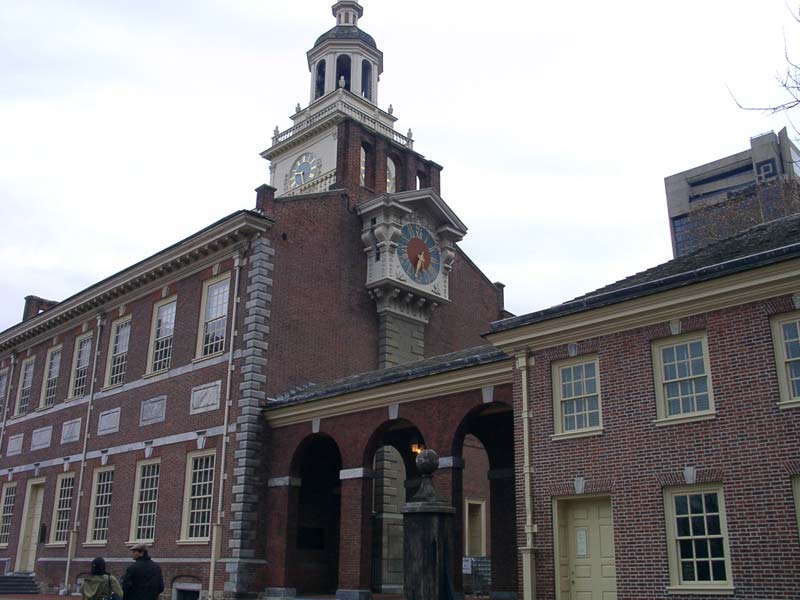 This is a picture of the west wing, with Congress Hall on the right.
Some pictures of the Declaration of Independence. This first one is a facsimile, but the next two are the original document.